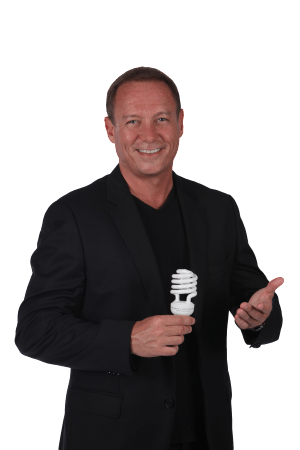 To schedule a free business strategy discovery call, use the link below.
Standard Business Coaching
As a successful serial entrepreneur with several successful online and offline business acquisitions and exits, I can help guide you towards greater business success.
With my seasoned guidance, you can effectively 'shortcut' the necessary steps towards your business growth.
How to develop your ideas and first determine if there is a viable market for your product or service.
How to gain greater clarity in your business and focus on the right things that matter for the future.
Develop a better understanding of how to grow your business fast and take it to the highest level possible.
Discover new strategies for accelerating sales and profits using time-tested proven marketing strategies.
Taking Your Business To The Next Level
"One of my best talents seems to be quickly connecting the dots and identifying the best opportunity for you individually. During our consulting sessions, we'll first figure out the best product / market fit, then how to maximize the opportunity with proven high-growth sales strategies and marketing automation.
Private Client Mentoring
For those wanting the highest level of help in building a seven-figure business then private mentoring may be the best option for you. To fully leverage cutting new edge business building strategies, technology, key resources and relationships you need an experienced guide with a proven track record.
To reach the pinnacle of your business success and create a company that can build lasting wealth for you, you'll need a mentor to take you by the hand and give you focused direction during your journey. The business landscape is littered with failed ventures that 'almost' made it, but the difference between huge success and catastrophic failure is often razor-thin.
"To Reach Your True Success in Life and Discover Your Ideal Path to Get There You Need an Experienced Guide to Lead You…"
Leverage 23 years of real-world business experience to shortcut your path towards success, with little known yet powerful growth strategies that work. Sometimes the best advice from a mentor is actually what not to do, and helping you avoid dangerous missteps that can sink many less-experienced entrepreneurs. 
With a focus on building a seven or eight-figure business asset that can either be sold or grown and passed on for multi-generational wealth, the private mentoring program is designed for the serious entrepreneur, based on proven methods that built an INC500 (#276) in just Three years.